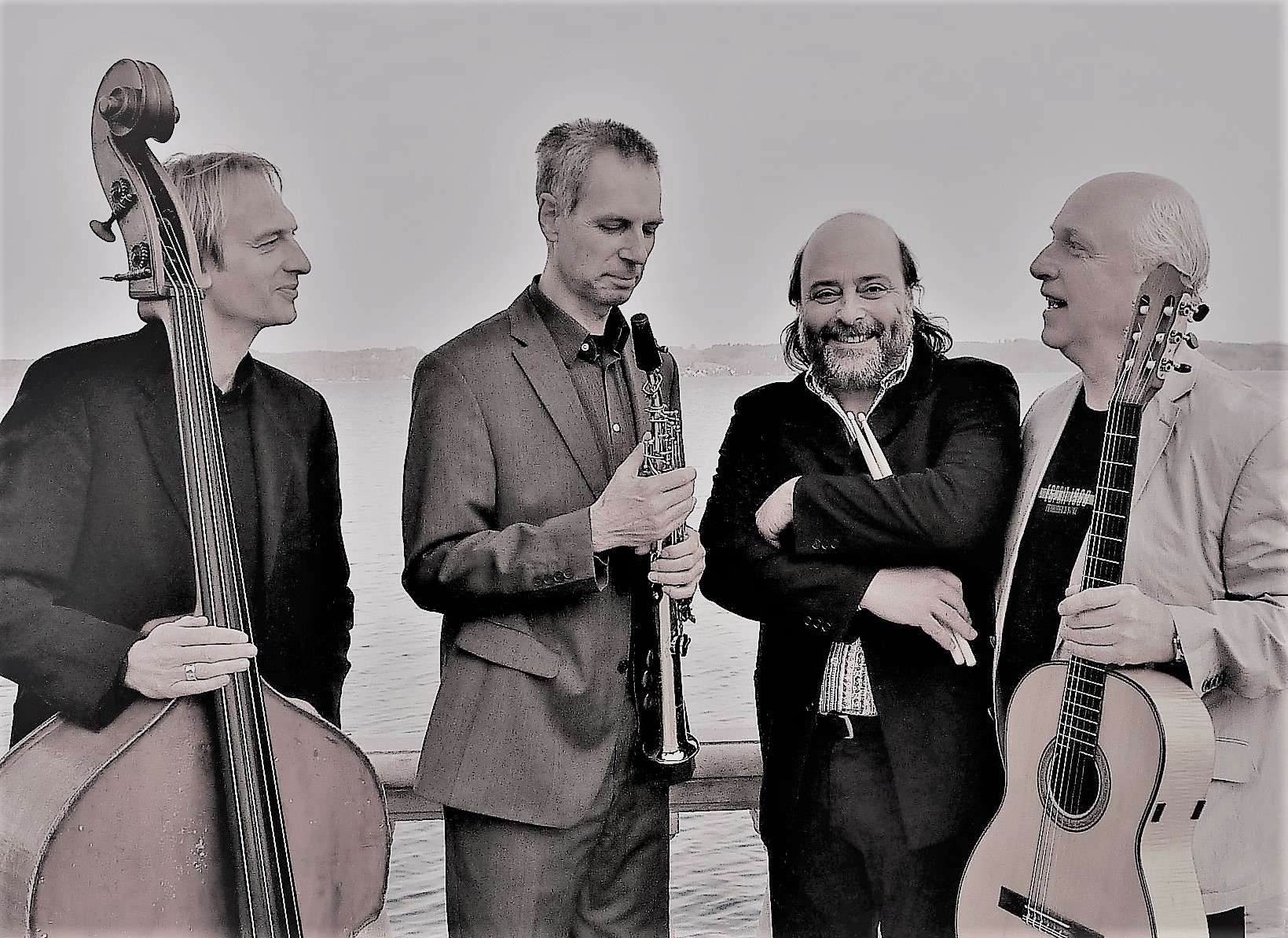 CASCADA
Peter Meier
Peter Meier (guitar)
Thomas Bouterwek (soprano+alto sax)
Jürgen Junggeburth (double bass)
Marcio Alves (drums+Brazilian percussion)
"Peter Meier's CASCADA" carries you off into a colorful cosmos of sound with sparkling joy of playing and almost chamber-musical precision: rhythms of Brazilian and African music are effortlessly combined in Meier's compositions with timeless beautiful melodies from his wealth of experience in classical, jazz and folk music – a sound to fall in love with!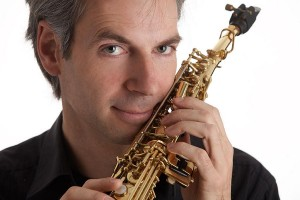 Saxophonist Thomas Bouterwek
Saxophonist Thomas Bouterwek possesses an almost inexhaustible improvisational wealth of melodies and thus forms the musical counterpoint to Peter Meier's concert guitar. He studied in Hilversum, The Netherlands, is soloist of the Al Porcino Big Band and has played with Charlie Mariano and Karl Ratzer, amongst others.
Peter Meier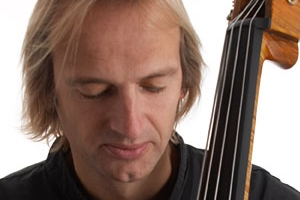 Double bass player Jürgen Junggeburth
Double bass player Jürgen Junggeburth, from Aachen, studied at the Maastricht Conservatory, played with Pierre Vaiana and Steve Houben amongst others. He is artistic director of the concert series "Jazz in Sax" and teaches as a creative and competent teacher in the Ammersee area.
Peter Meier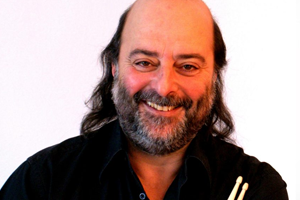 Percussionist/drummer Marcio Alves (Rio de Janeiro)
After moving to Germany, percussionist/drummer Marcio Alves (Rio de Janeiro) founded the Latin Percussion School in Munich, celebrated great success with his trio Xango, with Wolfgang Netzer's Bavario and Willi Astor. He runs his own school in Rosenheim. Within Peter Meier's Cascada he provides an authentic groove and best mood.
Peter Meier
"… the wonders of the world interwoven with sounds… (Süddeutsche Zeitung)
"… an inkling of springtime and happiness: you listen to the bubbling of a river, travel to Lisbon on a rocking train – the concert-goers held their breath – enthusiastic applause…" (Münchner Merkur)
"… the organizers in the Sudhaus, Seefeld could be pleased about a full house. The concert goers followed the always easily moderating virtuoso and his band into colorful worlds of sound… (SZ)
"… there is wit in Meier's music – it is alive, a composed improvisation for which there must be an inexhaustible source of ideas…" (Murnauer Tagblatt)
A foreboding of spring and happiness … String magician Peter Meier has brought three experienced experts to the sold-out Stadttheater: You may say that they accomplish the Four Elements:Thomas Bouterwek with his crystal-clear saxophone parts (air) complementary to Peter Meier (water), Jürgen Junggeburth (earth), and Marcio Alves, sparkling with vitality (fire) – a perfect harmonious assembling. CASCADA stands a bit for Meier's love of nature, his philosophical view of the beauties of creation: he listens to the bubbling of a river and composes a flowing ode to the element water. In addition to his virtuoso and beautiful sound, Meier also takes the audience into distant, foreign and familiar worlds in the role of a relaxed tour guide. (Weilheimer Tagblatt)
At home in distant worlds … the organizers in Seefeld Castle were happy about a full row and a consistently enthusiastic audience at this concert, who was eager to travel and excited to travel with the always easy-going, brilliant guitarist and his three great fellow musicians across the borders of Spain to Africa and again and again Brazil followed. Meier lets islanders dream of the mainland and, with his own elegance in playing, their longing grows into a sonorous image – and immediately afterwards cooks up a samba with rich bass and driving rhythm….(Süddeutsche Zeitung)
With the passion of wind and water… World music at its finest presented by Peter Meier and his ensemble CASCADA. The most beautiful pieces of the evening were inspired by the element of water: for example the finesse-rich "Flusslied", a Meier variant of Smetana's "Moldau" with gurgles at the beginning, an increasingly flowing theme and a sea-like finale…after three encores, many a listener left the hall whistling …(Munich Mercury)
Holiday for the ears … colourful, uninhibited sound cosmos of classic, folk and jazz in the Seeresidenz Seeshaupt … (Weilheimer Tagblatt)
Sound cascades in the Kapuzinerstadl … one could really happily dive into this musical waterfall, with the fantastic percussion solo by Marcio Alves being one of the highlights … above all, the music radiated mild wanderlust and pure summer mood. Regardless of whether the musicians were telling melancholy stories about glittering light, or letting a hummingbird kiss a flower, or taking the audience on a long train journey through the scorching heat of Spain right into a flamenco fiesta – the music always exuded with its high, virtuosic quality Precision, relaxed cheerfulness… (Deggendorfer Zeitung)
The lightness of being…bassist Junggeburth stays in the background as a heartbeat, rhythm magician Alves plays with full physical exertion, the reserved Bouterwek lets the soprano saxophone cheer or sound magical and Meier, who seems happy and relaxed, impresses with effortless technique and differentiated intonation – Peter Meier's Cascada stands for harmonious, flowing music-making…(Süddeutsche Zeitung)